it's been a long, tiring weekend…. but it was fun…. and i got to meet a new friend! a bloggy friend and i had a chance to meet and it was so nice! she is just exactly what i imagined and i know we will meet again… fun stuff man!!!
that there is my big slab of beef 🙂   he likes it when i call him that….
renegades lost… damn… something fierce too… 43-14…crazy. poor poor game… horrible ball playing…and the in-fighting continues… i wish everyone could grow up a bit, find some level of maturity and become a team… there is no glue with these guys… no bond or cohesive unit holding them together… don't get me wrong… there are a handful of them that get along well… but a handful a doesn't make a team… unfortunate… and these guys paid money to play ball… one would think that if they have paid to play … well that they would play…. with some heart… but alas, that doesn't happen often….
sunday…today… a day of rest? um, nope. our terlet broke…and leaks and is awful… so that big slab of beef up there? he's putting a new one in! what a good man!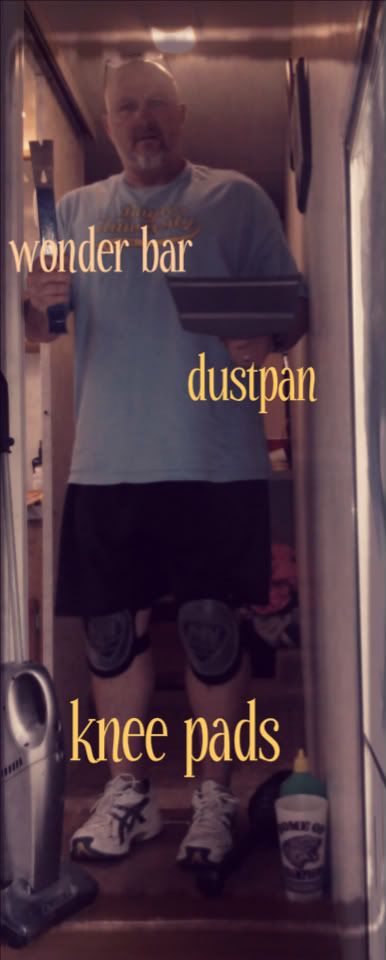 now that's what i call SEXY!
here's the old terlet (toilet for you non Archie Bunker folks)….well the broken part anyway… remember we live in a 5th wheel RV…in order to fill up the bowl you must step on a pedal and flow water…the second pedal is to open the mouth of the beast and let all your blessed waste run away to the rivers of the world…. the pedal that is down? yeah, it's broke…that's the one that filled the bowl with water prior to use… and let me tell you… poo stinks much worse when deposited in a waterless bowl… oh my! aren't you oh so happy that i've shared that bit of trivia with you? i thought you would be 😉   so we had a large cup that we would fill with water, then pour it into the bowl prior to taking care of bidness….
so a few days ago coach ordered me a new beast… he's such a good man! and…… HE KNOWS HOW TO INSTALL IT! that means we don't have to pay someone to come do the handy work…. oh my! i have struck gold with this man!!
and here's the new beast! ain't it a purdy one? and look! it even has directions on how to make the best use of it's features…. you know, just in case you can't figure it out…. and the flushy thing? no more foot pedal! it's hand action!
oh so shiny and new! no stains or nothing!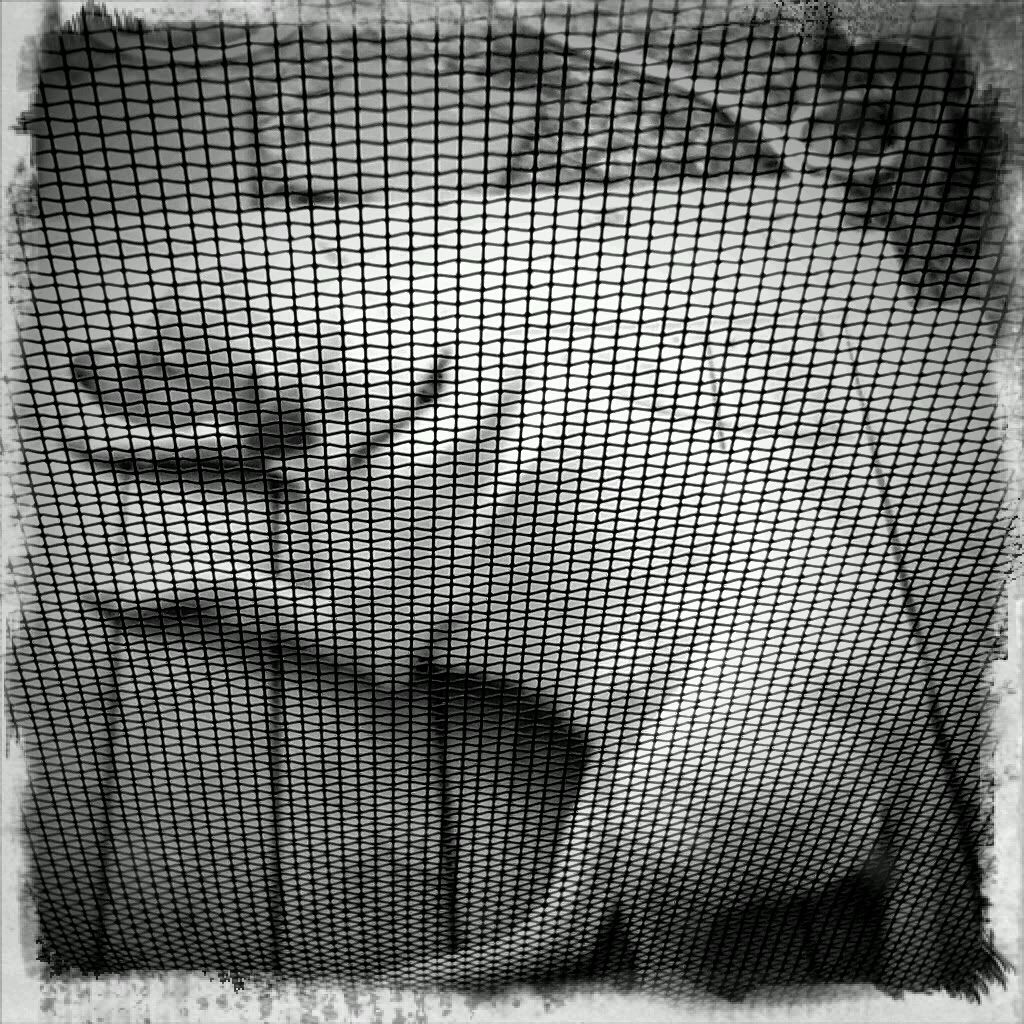 beulah promptly exits the building whenever work is being done…it disrupts the world as she knows it…damn dog ha!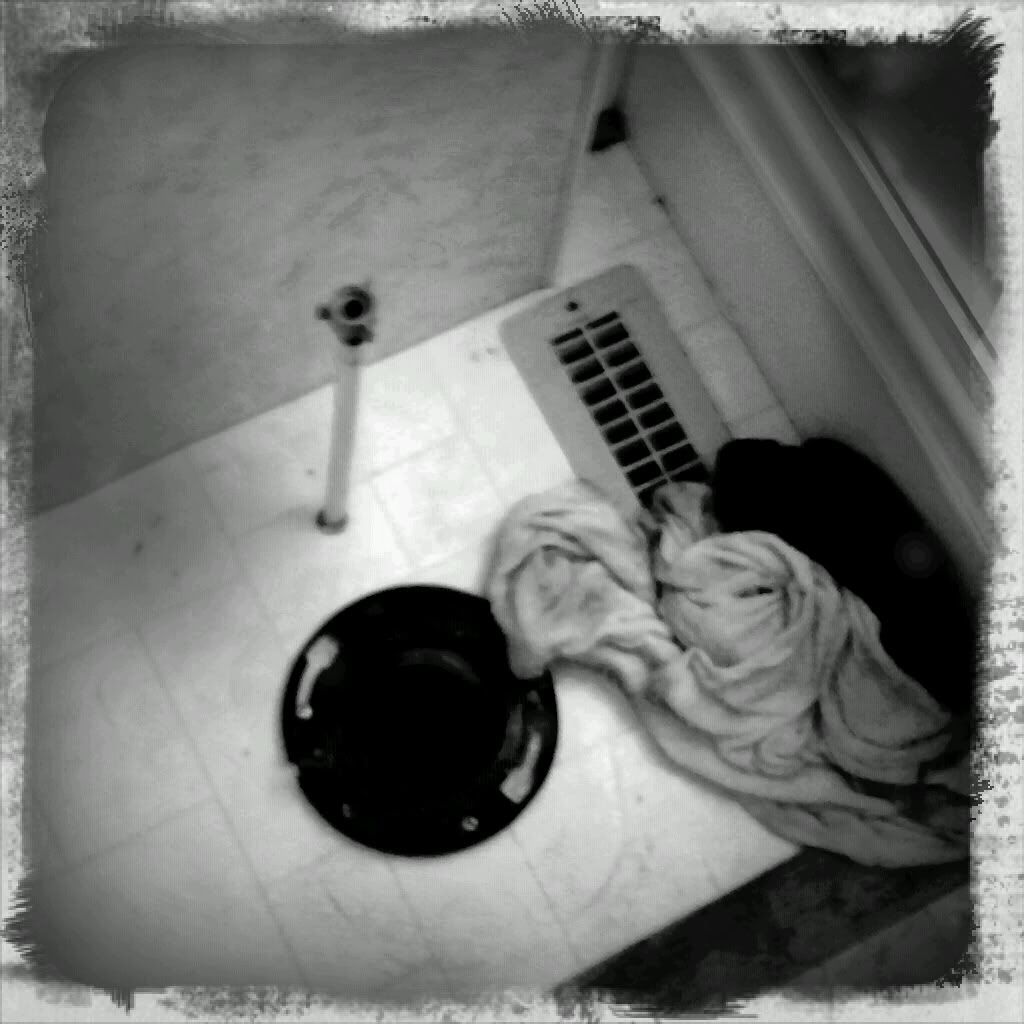 i for one am so incredibly happy that someone invented the 
flushing commode 
because i really think i'd have a hard time hitting that hole on a regular basis….
so it's still a work in progress…. he has replaced some flooring and added tile so everything on the floor matches and looks better…. he's in there cursing a bit right now while trying to hook up the water line…. i'll let you know how it goes….
in the meantime, i overdid it… i decided that since it's in the 60's and the sun is hiding out behind some clouds, well it would be a good day to work in the little yard…. i spent about 1 hour max outside… i've been feeling pretty good…. really good as a matter of fact….and it was just so pretty outside….damn… misleading shit… i had a yucca that was broken out of the ground and has since been living in a pot… so i dug a 6″ hole… not deep… little hole! and i planted the yucca…. trimmed it up…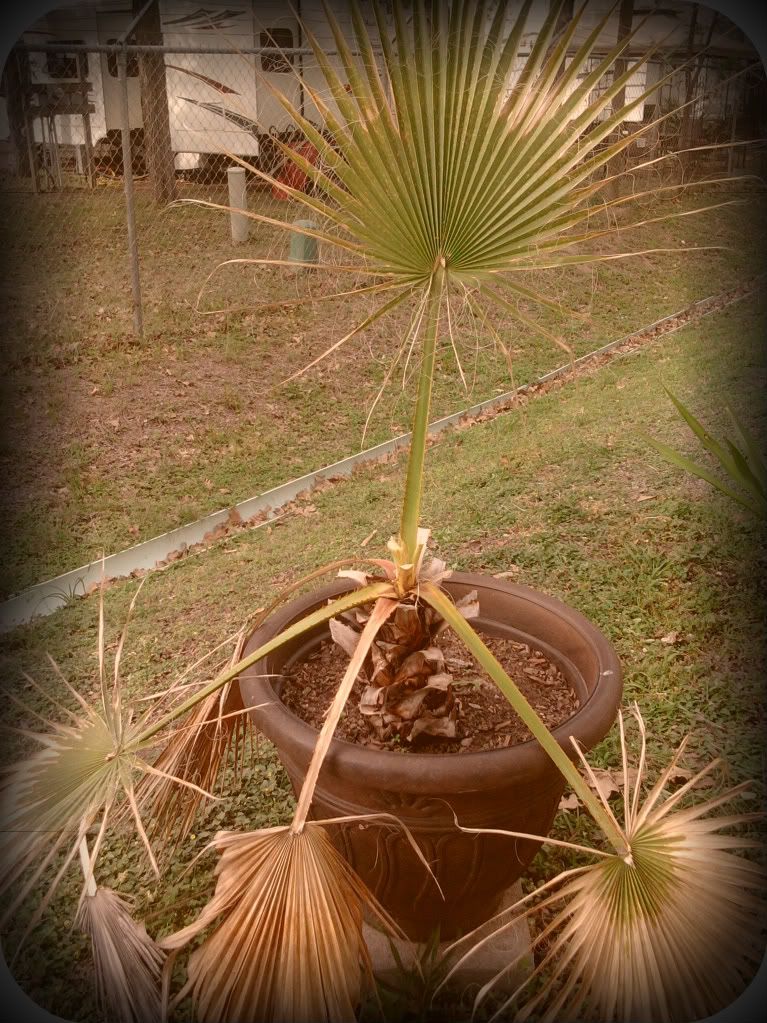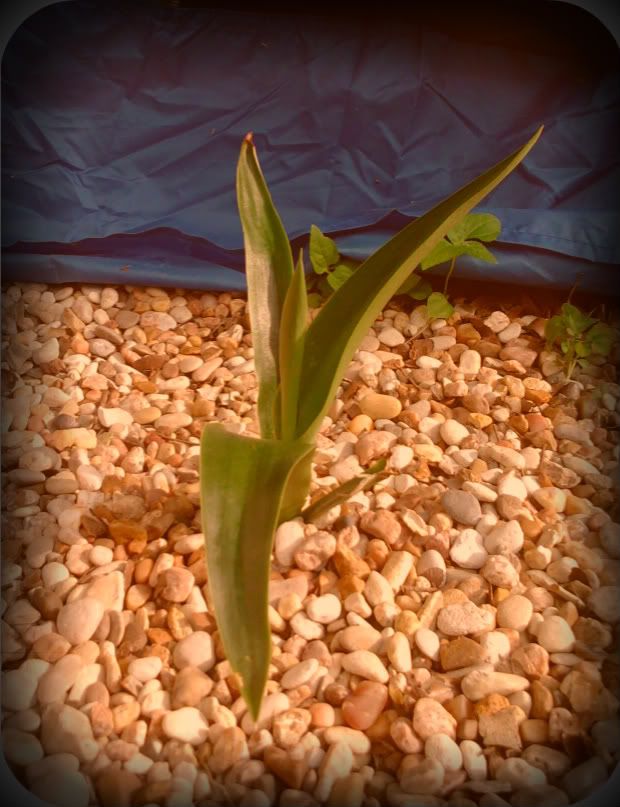 then i moved on to trimming up the lemon tree, orange tree and the other yucca tree… i pulled up a bit of that creeper clover shit that grows right on top of the ground… no strength involved… you just sort of tug on it and it comes right up… that's all i did…. and now? i can't hardly stand up… holy hell…. WTF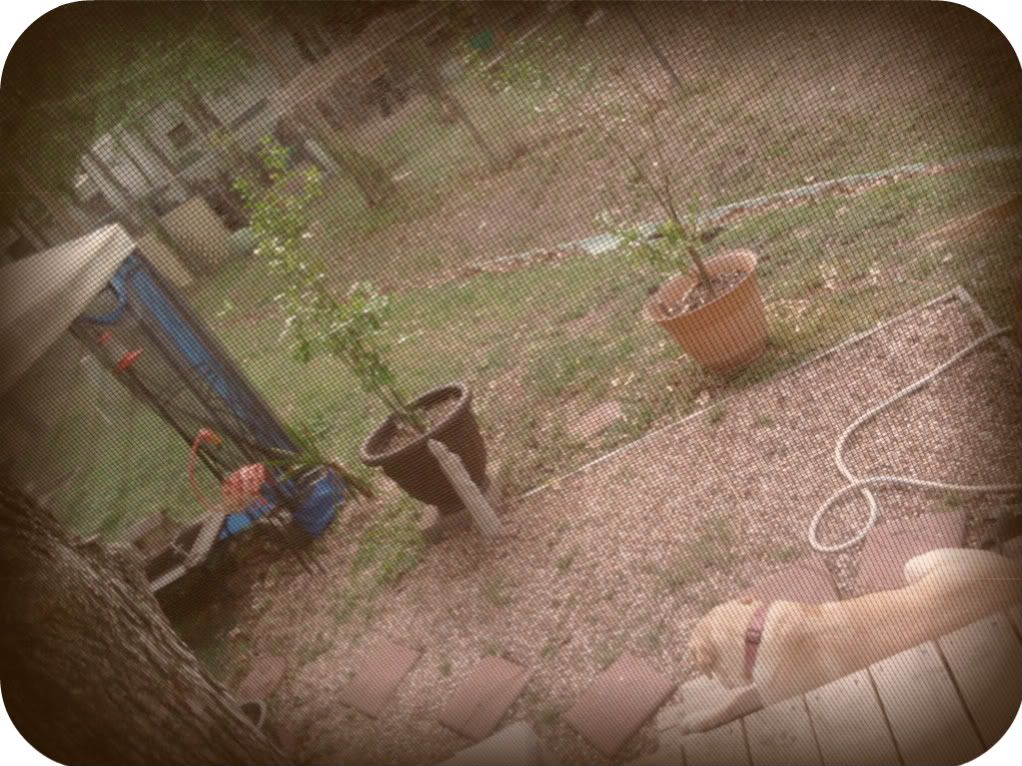 * i have been working on this post since about 5:30 yesterday afternoon…. i got the writing part done but then my phone jacked up on me…. i have played hell uploading my pictures from my phone! damn….