>i was out and about this morning…. first time since monday… i may or may not be starting to feel somewhat human again… (don't want to jinx it)…
so first things first…. i got to thinking while out running a few much needed errands….
i have spent so much time over these past 6 months thinking about what i cannot do… how i must plan my days around my fatigue and other limitations… so much thought and time goes in to doing that… which things i want to sacrifice so i can do some other things… and also what my new limitations are… i'm lucky that my limitations are few right now…they could be worse, and i'm sure that one day they will be…but for now, i'm thankful that they are few….
this led me to a realization though… i have spent all that time thinking about the cannot's that i have forgotten about the can do's…. i have been so mentally occupied planning around things and figuring out routines that i have forgotten that there are MANY things that i CAN do… duh! dumbass…. sheesh… so now i need to work on putting in my plans the things that i can do… and then get off my ass and do them… i can't believe i've let myself get to this place… what an idiot… i have forgotten all the good stuff…. wallowing… dammit… well, at least i haven't wasted too much time and i suppose it's part of the journey but man i feel stupid… oh well… onward we march!
first on the list today was to run some protein up to the school for coach… he's in training… he's lifting daily at the school… and he is addicted to the protein… gots to have it!! i took his big ass red truck because the next errand required picking up hay & feed….
anyhoo, i am not a truck person…. my cars have all been small ones…. here they are in order of my possession: AMC hornet (oh baby), '67 mercury comet coupe – fab car!, ford station wagon… ugh, plymouth sundance (baby blue no less), the motorcycle (miss this one!), MG midget (best car ever), ford sedan, volkswagon beetle, chevy cobalt, and now a kia soul….
all those sit close to the road… i love sitting close to the road… when i got in the big red truck this morning i found that my feeling of speed was WAY OFF! i looked down at one point and was doing like, um 75… holy cow! i don't speed….EVER …. not used to being in a beast … feels like i'm going so sloooow
made it to the general store to pick up hay & feed…. and guess what was right inside the doors? something i've longed for…. will probably never own but i think it would be so fun to have…. something that i could spend hours of useless time just watching….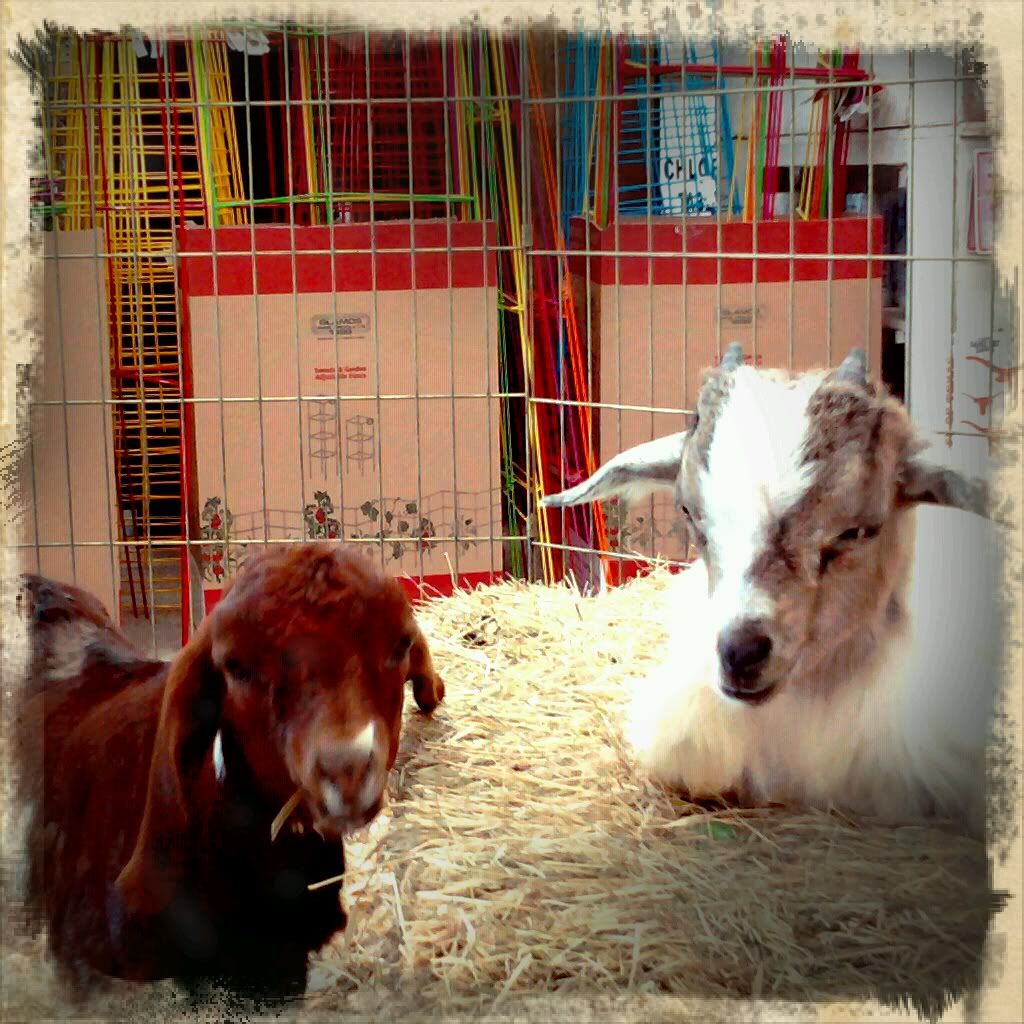 aren't they the cutest?
so anyhow, on past the goat babies… i went to the counter and ordered up 2 bags of feed and 2 bales of hay… got back in the beast and went through the barn-like drive thru… they load it all up for you! coolness! except that this time when they threw the hay on there it wasn't flat… and of course dumb me… i didn't notice til i was well on the highway…. that hay was flopping all over the place… thank goodness i didn't lose a bale on the road! that shit's expensive!
when i made it home i stopped off at the mailbox… and i found the best thing ever! a gift…. and i'm blown away! you see, i work in a field that sends me daily reminders of how cruel and unkind people are…we deal with the scumbuckets daily… and sometimes it's hard to remember that there are truly nice people out there…
anyhoo… in my mail box was this: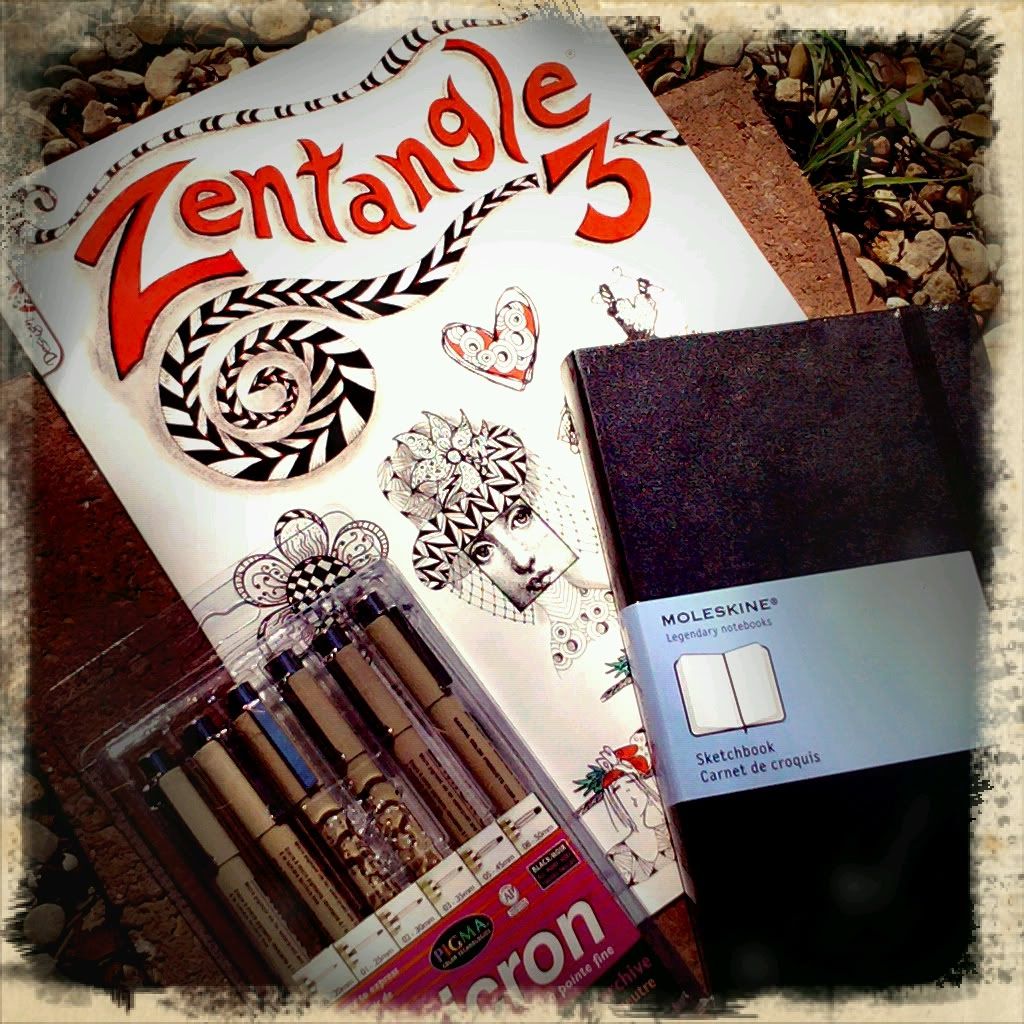 zentangle stuff!!!!
thank you so much Mr. Corner and W-Spouse! you guys have no idea!!
ok… i better go now before i tell you about something that just happened….and you don't really want to know… believe me! ha!
ta-ta!