today is my day off… the one day off i have this week…. and it's a fabulous day! it's so pretty outside… sun is shining… temperature is good (well so far anyway)….  i had a plan… i was going to sleep in for a bit… i guess i sort of did… i mean, i slept an hour later than normal… that's sleeping in, right?
when i got out of bed i managed to clean up the kitchen, take the trash out, and sweep the living area… on a roll! then i got the naked frog and painted him up! see….
i was a bit worried bout the messiness where the orange meets the green… but then i realized that i can doodle over it! tada! i love the colors… this green is really a good one… it's got no fancy name to it… just OS 463 medium green by
duncan
…. there are other names on the bottle – vert moyen, verde mediano, mittelgrun, verde medio- i know, they all mean the same thing but somehow they sound better than medium green ha!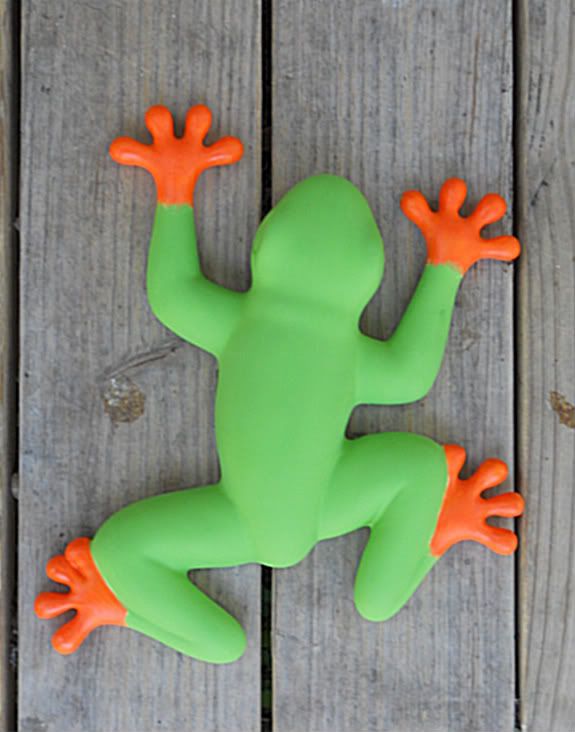 i'm working on a drawing too… i can't post it because it's a sooprise…
i think i settled on a name… Messy Designs… what do you think?