we had some things to do this afternoon … so i left the house today… woo hoo!
on our list of things to do…. feed the horse…
Meet Pistol
now normally, i don't walk all they way down there… as you can see, it's rocky, uneven…ruts and water… not a real smart thing for me to walk this… but for you my readers… i sacrificed… i wanted to share our Pistol with you… ha! so coach and i walk ALL THE WAY down there…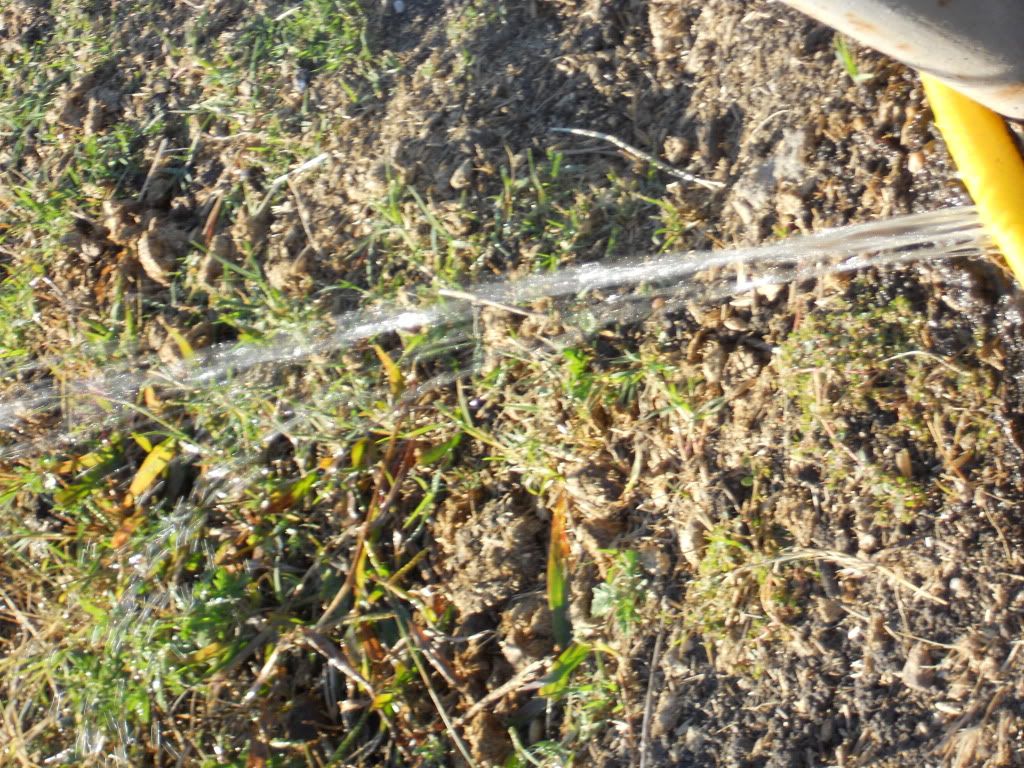 And find this… now as an MSer, i have a new found love for going potty… i go ALL THE TIME… really… it's a miracle if i can make it 30 minutes without an emergency pee break.  so we walk all the way out to Pistol… and there is this running water…. MS + running water = GOTTA PEE! at least we were sort of in the country and no one else was out tending to their equine's needs!
waiting on the water "buckets" to fill up
so the horse was fed and watered… time for us to be fed and watered… we went to our favorite mexican food joint… it's in Manor… fabulous food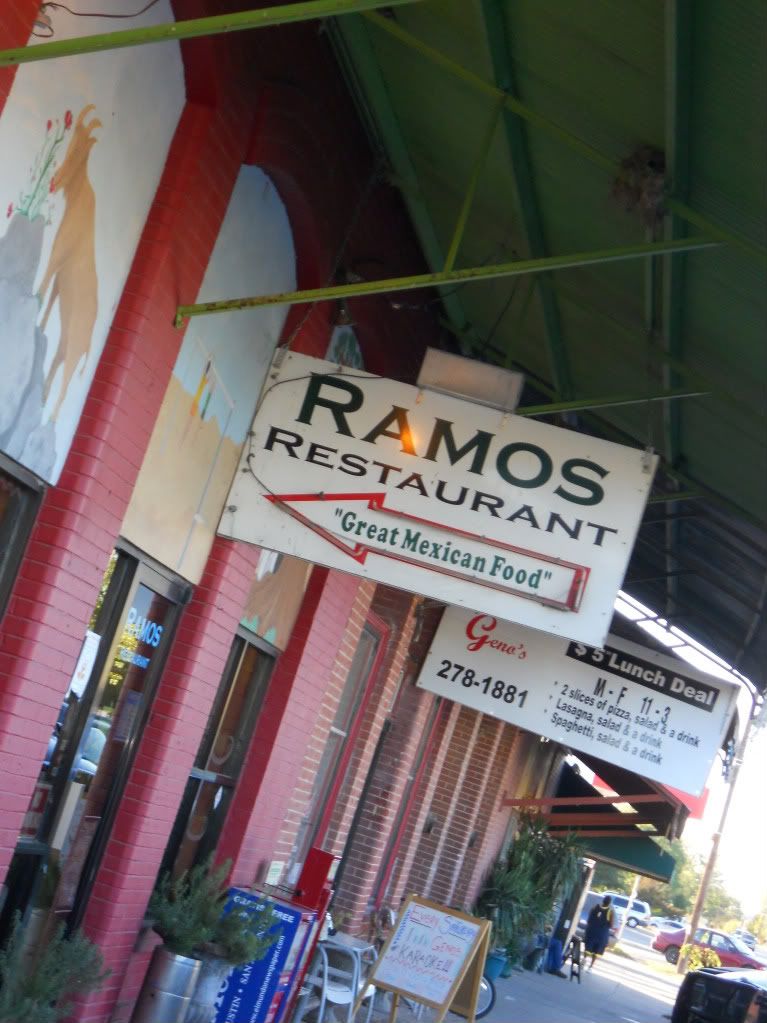 coach and i such creatures of habit… he ALWAYS orders the
#2
… ALWAYS
and for me it's usually chicken enchiladas, rice, & beans…yummy!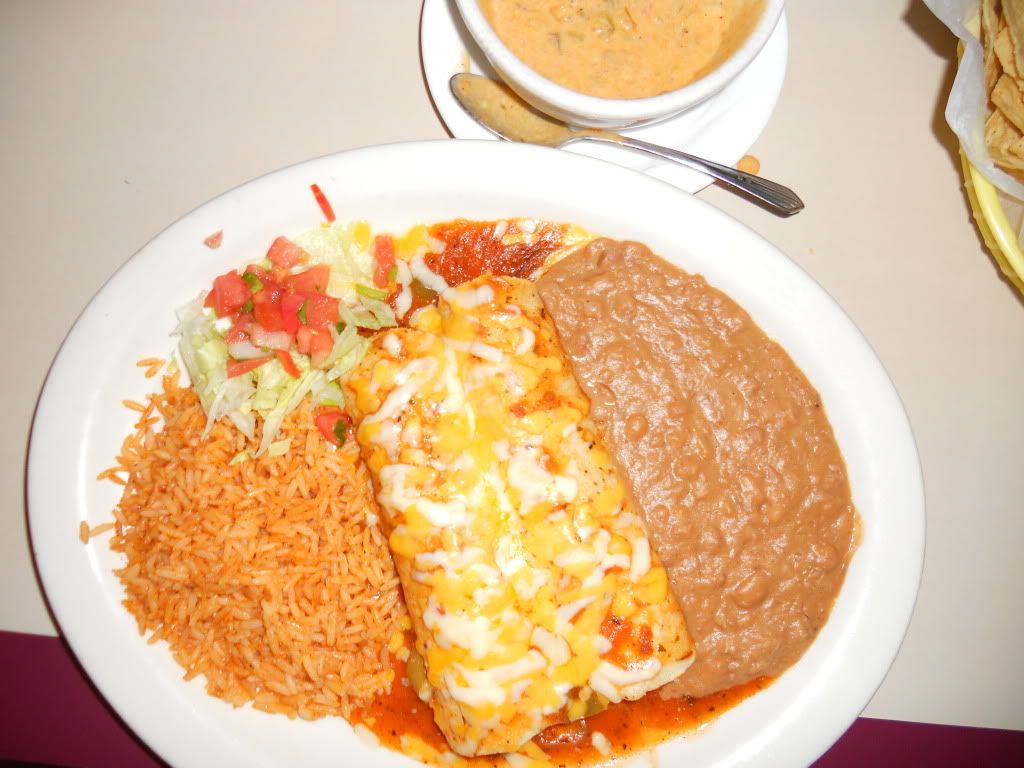 pleasantly stuffed, off to wal-mart we go…. ugh! but we only had a few things we needed to get for the week…
22 items.. guess how much?? $80.98! holy hell!
and i want to know… does any one really read this shit?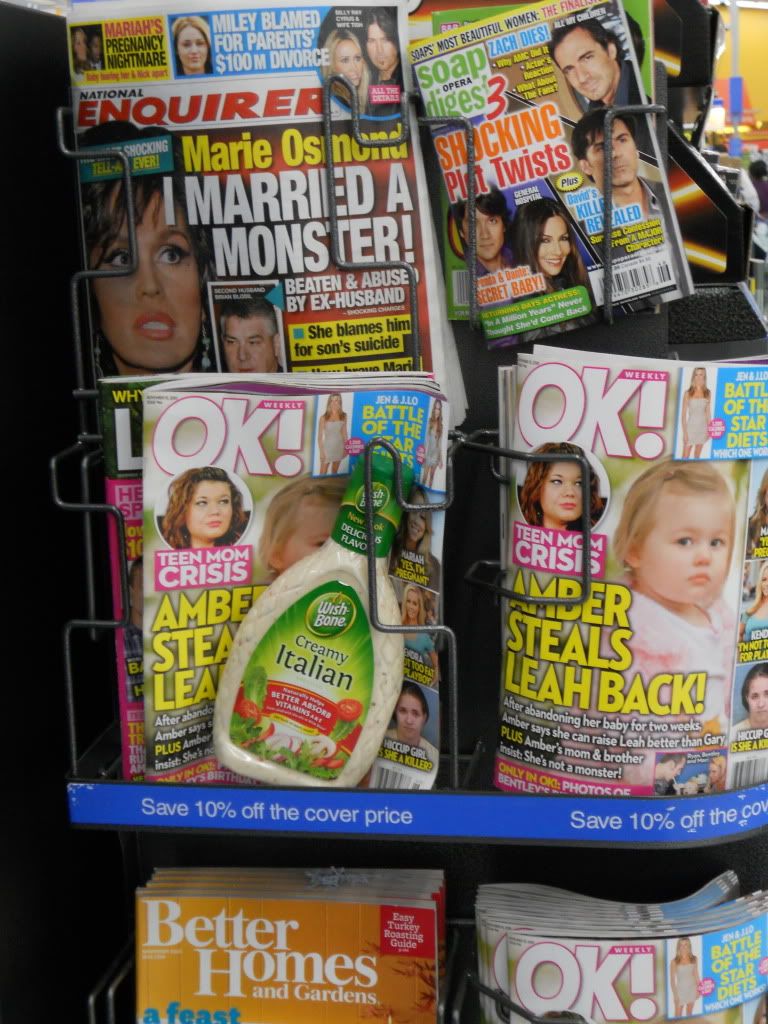 looks like italian dressing was scratched from the list
and people are such freakin pigs!! and the wal-mart staff is lazy…. here's the result of that combo –
that was our evening out…. we are back home now getting ready to watch an episode of Friday Night Lights…we love that show!
p.s.  here is the view that i have about 60% of my day:
p.s.s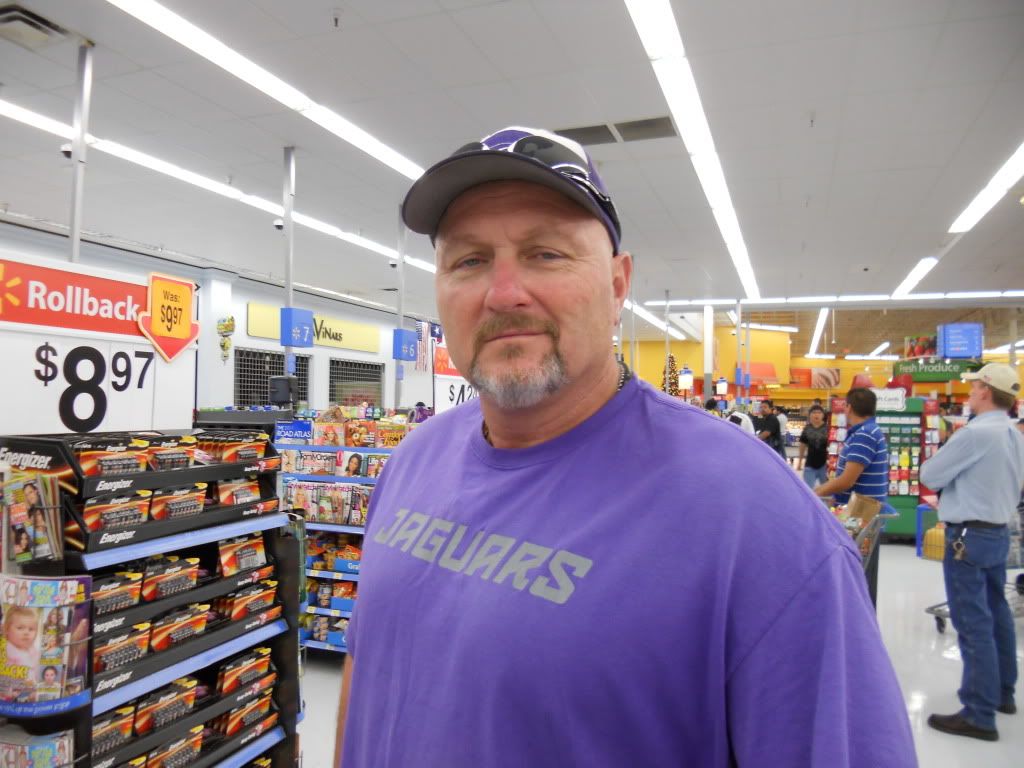 this very good looking guy – my coach – let me tell you… this man can STINK UP a tin can!!