been a pretty good day…. no humorous stories to tell… i mean, we did have fun and there were random comments here and there… but mostly not as good as bra snaps and credit card images… i assure you there will be more though…it's just the nature of us ha!
we did talk some about politics today… a topic i normally avoid mentioning… but coach & i both had the same idea and thought it a great one… how come… why don't we balance the playing field a bit… why not have a rep pres and dem v.p. or vice versa… they could balance one another… find the middle path between both the liberal and conservative ideals… just something we pondered… i know, it will NEVER happen.. but on some level we thought it makes sense….
all that poking fun and telling off on coach and one would think he'd be pouting… but he's not! he loves all th attention.. and the comments from all of you… makes him puff his chest out a bit …imagine that…
we went to fry's this morning… oh i love that store! so much that i almost break out into a sweat when i walk in…. and i got to indulge a bit today….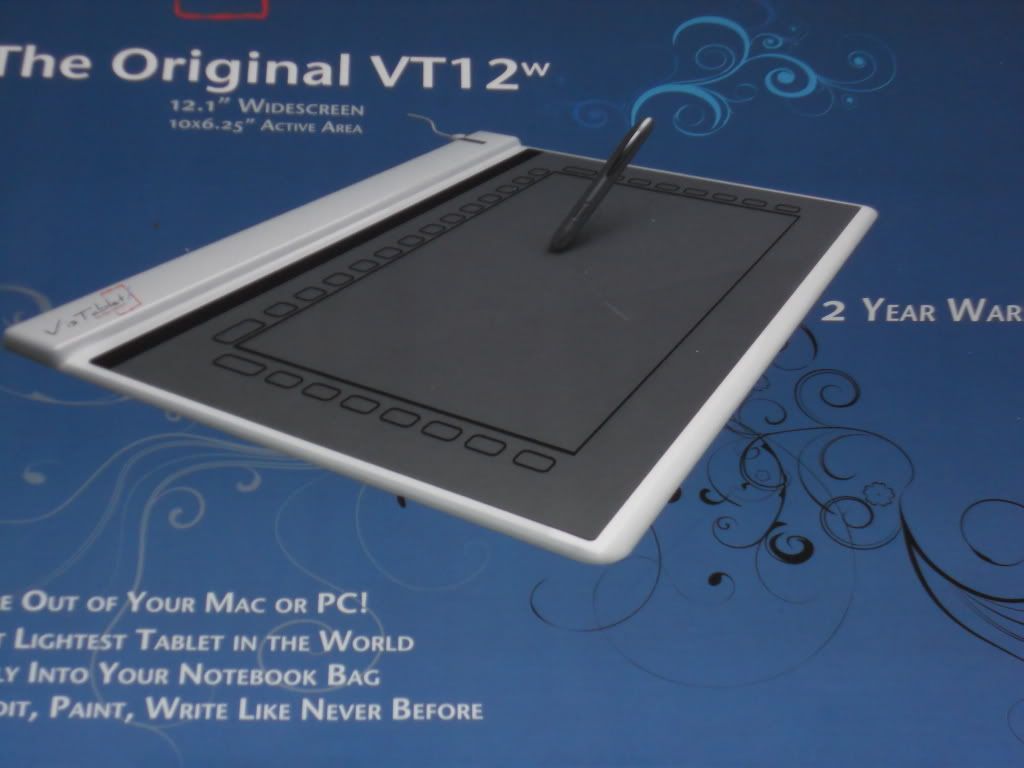 Way Cool!!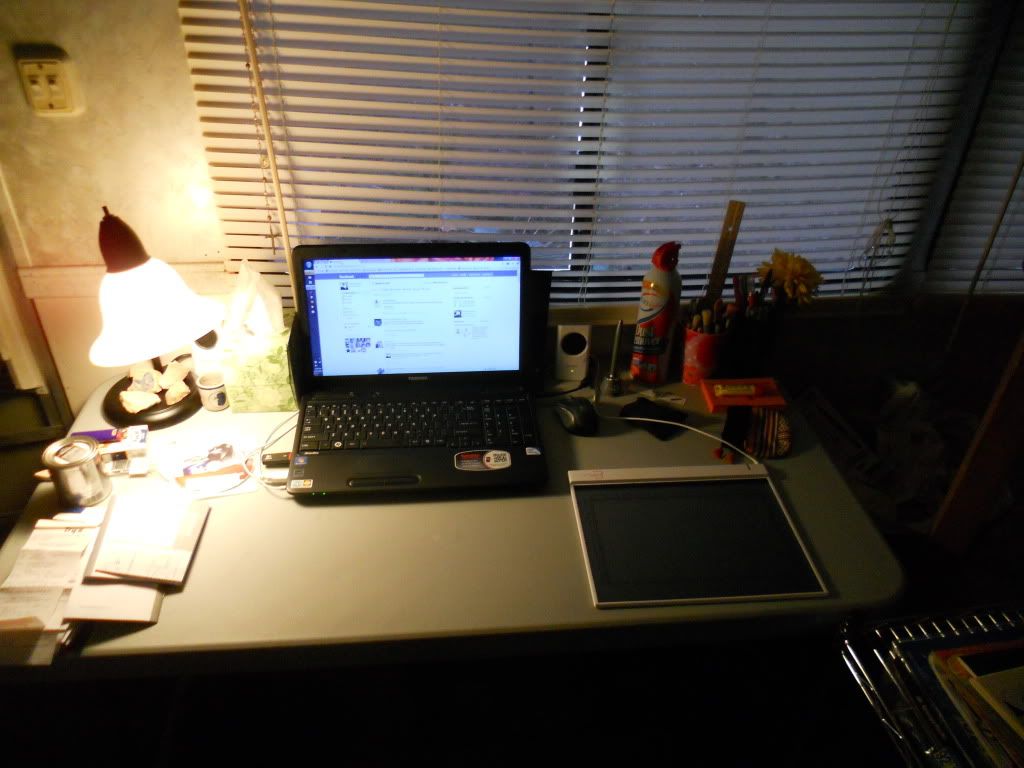 and here is my new sort of messy work space… still adding to it … and i'm a happy girl 🙂
and here's a few tangles i've been working on… i don't call any of these done…they are all still being tinkered with…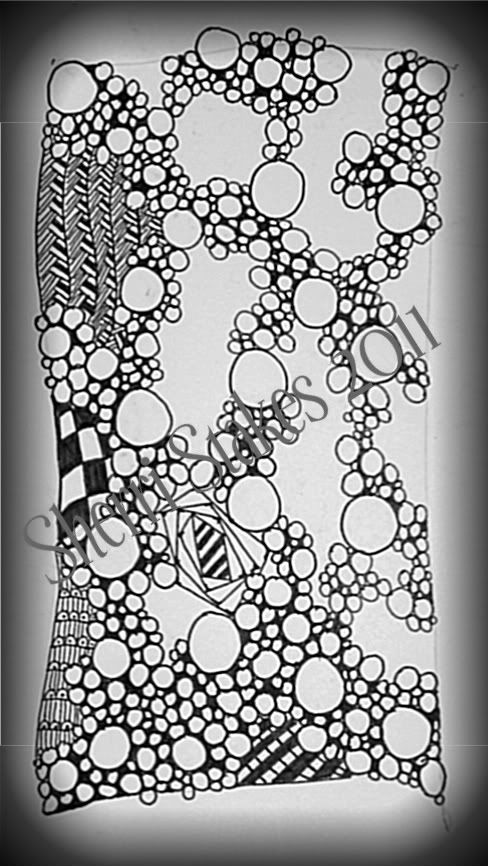 p.s.  we DID NOT win the lottery tonight…. bastards….